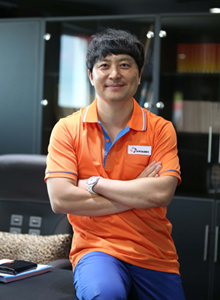 World, Stage of unlimited possibilities

Welcome to "SUN KOREA CO., LTD." 
website and we are pleased to have an opportunity to introduce our company.
We, "SUN KOREA CO., LTD." have focused on items of shipbuilding parts, on/offshore oil & gas, chemical & petrochemical area accumulating substantial experience & excellent reputation because of strong competitiveness such as high quality, reasonable price and on time delivery.
Based on our professional experience for years, we not only offer technical advice on each item, but also seek for practical and suitable ways towards our mutual benefit.
We make our best efforts to place its highest priority on our customer's satisfaction and will continue our best attention to satisfy customer's demand with full of service.
We hope to forge a long-term and reliable partnership with our existing and potential customers to grow and thrive together.
We look forward to your continuous encouragement and support.
Always very appreciated for your kindly attention & cooperation !
Thanks & best regards
President S.S LEE (James Lee)